Our faces of care
Our faces of

care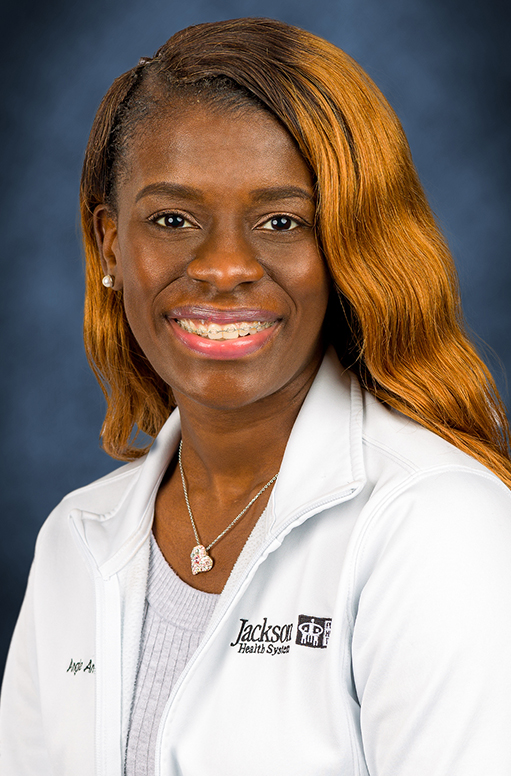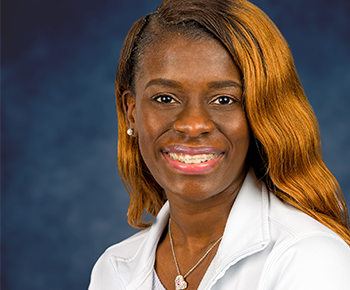 Angie Andre
– Secretary
"Every person on the floor, every single one, wants the best for me, and is always pushing me to be successful."
I always pictured myself working at Jackson because my family has a strong connection to the health system. I was born at Jackson Memorial Hospital; my mom had four of her five kids here. All but one – including me – are on staff.
In 2016, I started out as a patient care technician. I knew that I wanted to be an RN, and being a PCT would allow me to work hand in hand with the nursing staff and be hands-on with the patients. I filled out an application, got a call three weeks later to come in for an interview, and ended up at Jackson Memorial on South Wing 7, a medical-surgical floor. You see a lot of different cases while on the patient floors, and the nurses were teaching me how to do all kinds of things before I even got to school. "Angie, come with me so I can show you how to do this," or "Angie, this is why you should do that." They took the time to explain everything they do. That's definitely given me an advantage.
I transitioned from PCT to secretary last year so I could go to nursing school. I was able to do that with the support of my boss. She's the one who hired me, and I've been working with her ever since. From the beginning, she's encouraged me to continue my education and has always given me the flexibility I need to do both. But every person on the floor, every single one, wants the best for me, and is always pushing me to be successful. "Don't give up," they say. "Keep climbing that ladder."
I didn't see any growth where I worked before; I only saw a minimum wage job. But at Jackson, there's so much potential for growth. I know that if I put my mind and heart into it, if I keep on working hard, I will continue to move up. With my co-workers supporting me, I see myself becoming something much bigger than anything I originally imagined.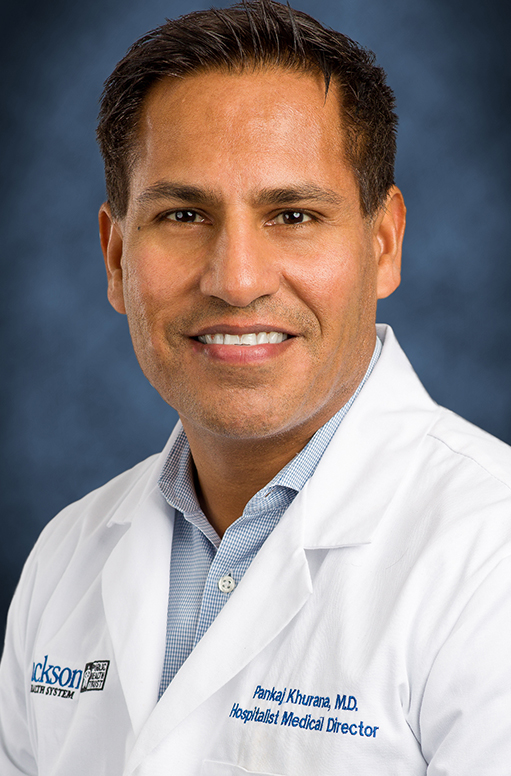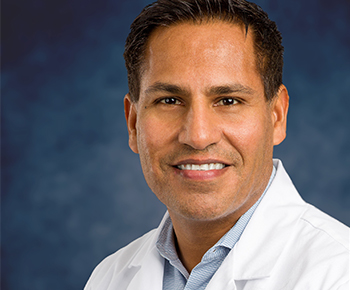 Pankaj Khurana
– Medical Director
"You will always find mentors here."
Jackson is known for having a very good training program – it's part of what drew me here for my residency. It's a big county hospital with a lot of specialists and clinicians who are recognized around the world. So, after I finished my residency in 2006, I chose not to leave. I worked as an attending hospitalist for the next six years, and then I became in charge of the entire group.
My role now is very different from how I began. I do a lot of nonclinical stuff and serve on a lot of committees. Peer review, case management, oversight on quality and other initiatives, managing resources: I'm involved in all of that and more. We're always looking at ways to make the institution run more efficiently.
Jackson provides a lot of opportunities for growth. I think that's one of the reasons why people love working here. You see a colleague doing X-Y-Z, you see them getting a degree or transitioning into another area, and then you see that their position has totally changed.
One example of that type of career transformation is a former hospitalist who worked with me and is now a vice president who oversees our entire computer system. This doctor's career evolved because she grew into something that had nothing to do with what she was doing before, and she did it well. The point is: you're never stuck in any one role at Jackson. The system is so vast that you have choices.
If you do begin a new role at Jackson, you will not be thrown into everything at once with no support. There are smart, experienced people who always want to help and support you. You will always find mentors here. So as you get more comfortable and better at what you're doing, the parameters of what you do will expand.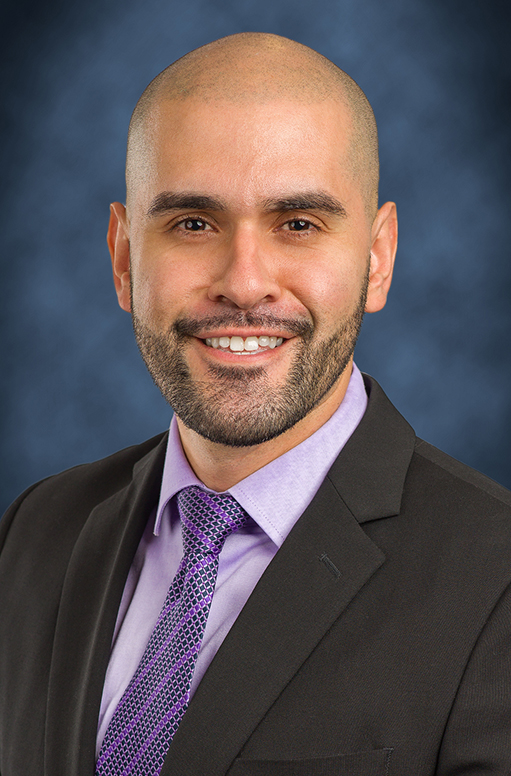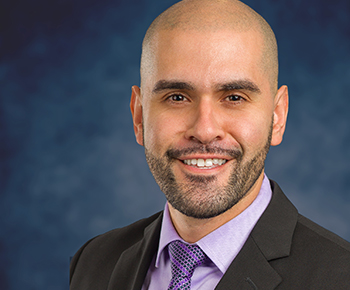 Juan Jaramillo
– Procurement Manager
"It's a fast-paced environment that allows you to grow and take on new things."
I was about to turn 20 years old when I started working at Jackson. I needed a job and the benefits looked good. I had an associate degree but I was only making minimum wage at the time. The head of the procurement department interviewed me – I thought she was really cool – and hired me as an administrative secretary for her team. Now I'm 31, still at Jackson, still in procurement, and still working with her. That's been like an anchor for me here, the fact that I've had consistency in leadership.
Jackson is a complex place, and requires its employees to develop strong skill sets. I'm attracted to places where I can learn and be challenged along the way, rather than places where I'm just a good fit and can achieve results quickly. This is a fast-paced environment that allows you to grow and take on new things, and it exposes you to opportunities that enhance you professionally. Work hard here and you will earn your stripes, you will be rewarded.
I went back to school and got my bachelor's degree and MBA while working at Jackson. I've been promoted through the years, and today I'm a manager. I make a living that's enabled me to buy my first house, pay for my car, and take care of my mom. And I have a pension, which is a guaranteed retirement benefit that almost no one has these days, especially someone my age.
A lot of people have been at Jackson for 10, 20, 30 years, and I see myself doing the same. Working here, I really do feel as if I'm part of the mission, that my contributions are valued. I can actually see how my role helps positively impact Miami-Dade County and the people of this community.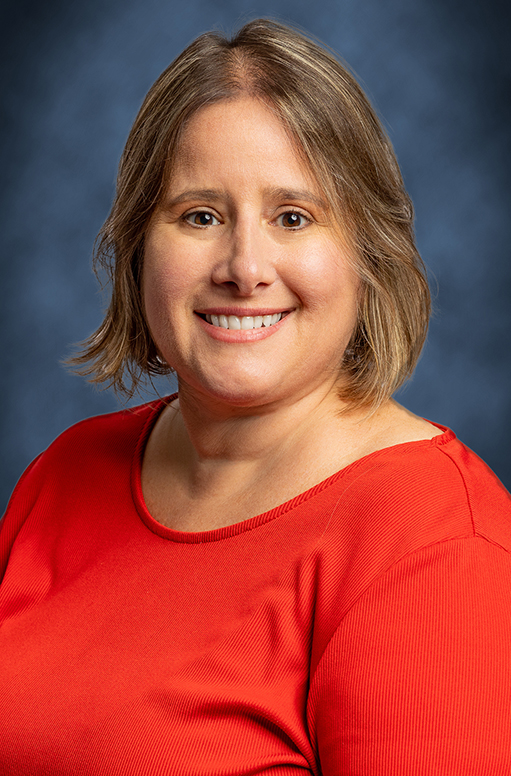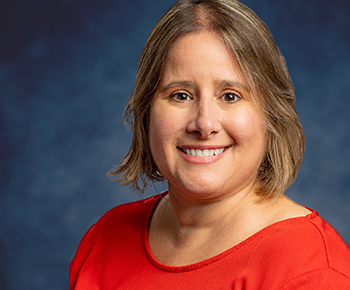 Karen Pasternac
– Associate Director of Pharmacy Operation
"I know I'll keep moving forward."
I always wanted to be a pharmacist, and by the time I was 16 I was working as a pharmacy technician in a local hospital. A former co-worker, who had made the switch to work at Jackson Health System, called me one day to say I should apply there – so I did. That was more than 27 years ago, and since then I've seen and experienced firsthand the incredible opportunity for growth and development you can find here.
Being at Jackson is exciting. It's a big health system, with an academic teaching institution that exposes you to cases you won't see anywhere else. The care provided at Jackson is cutting-edge, and second to none. I knew I wanted to pursue a lifelong career in pharmacy, so I wanted to be somewhere that offered all of that.
Soon after being hired at Jackson, I began a rotation as a pharmacy technician, staffing mostly in Holtz Children's Hospital. I immediately fell in love with pediatrics and wanted to specialize in the field. Two years later I was ready to go to pharmacy school, but I wasn't accepted. I applied a second time a year after that and, once again, got turned down.
I decided to get a Master's degree in social work, and continued working as a pharmacy technician. But one day, my mentor - then the director of pharmacy in pediatrics – pushed me to once again for apply for pharmacy school. I followed her advice, and was accepted.
Today, I'm the associate director of pharmacy operation at Holtz Children's and the Women's Hospital at Jackson Memorial, overseeing five managers that supervise approximately 150 employees. I'm a long way from the teenager that started here so many years ago, but I know I'll keep moving forward. And as I do I'll continue to be surrounded by people who encourage and support me along the way.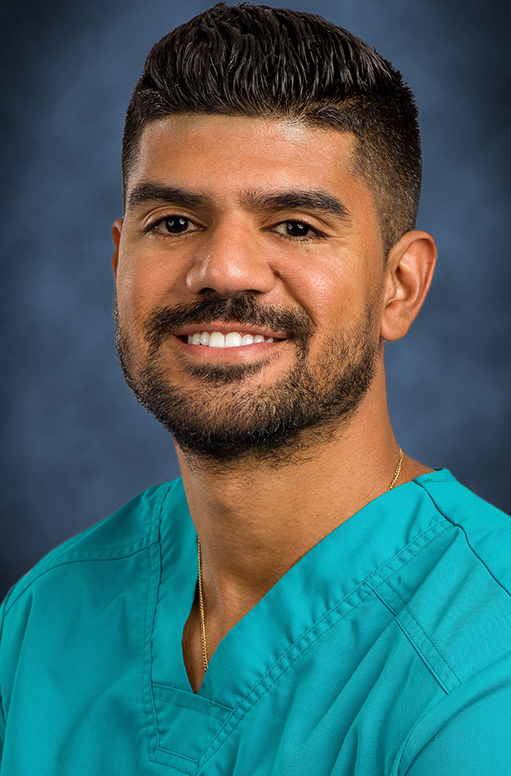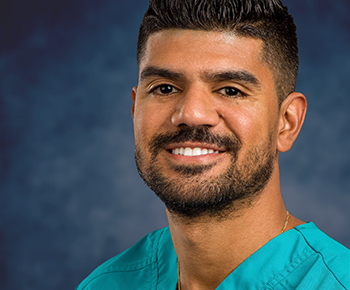 Noel Marmolejos
– Registered Nurse
"There's no better place to grow and learn than Jackson."
I came to Jackson in 2014 as a nutrition assistant. That position wasn't my first choice, but it was a way to get in the door – and I wanted in. Jackson is one of the biggest and most important hospitals in Miami, and I knew I wanted to work here.
I was a nutrition assistant for a year, and then I was able to get a position as a patient care technician. During that time, I started nursing school to become a registered nurse. My manager was always supportive, offering to adjust my schedule so that I could work at night and attend school during the day. She'd tell me, "You can do this. You need to do this."
When I became an RN, I was surrounded by supportive colleagues, who helped teach me everything I needed to know – no matter when or where. They were patient, kind, and tremendous resources of information that made a world of difference to me.
I've been an RN for about a year now, and I just went back to school to get my bachelor's degree. After that I want to become an advanced practice registered nurse. Even though that means at least another year and a half of school, I'm motivated. This is what I want to do to continue growing my career, and take my nursing skills to the next level.
My colleagues here are very respectful of my goals and do everything they can to help me reach them. That's something I appreciate, because that kind of support is the only way you can develop as a professional. And people know that. Many of my nursing school classmates who were hired by other hospitals are on the job hunt at Jackson . They know there's no better place to grow and learn.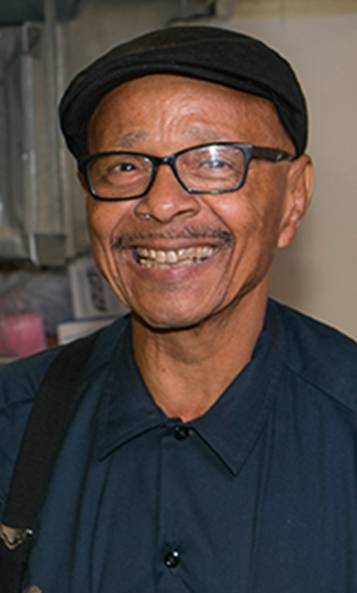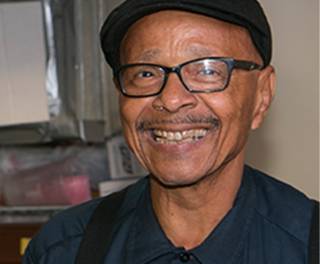 Gregory Dames
– Maintenance Mechanic, Engineering Services, Jackson Memorial Hospital
In 1979, I was a mechanic looking for a job. It was my older brother, Rodney Taylor, who suggested that I take a position at Jackson Memorial Hospital.
"It's a great place to work, with great benefits" said Rodney, who went on to work for Jackson Memorial for 35 years. I was in my 20s at the time, so benefits weren't at the top of my priority list, but I applied for and took the job anyway.
I began as a repairman – it's what I knew and what I was good at. It didn't take long for me to realize that I truly enjoyed what I was doing and where I was doing it. I prided myself on the work I did, and I knew I was considered a great employee because I would immerse myself completely in every project I was tasked with.
In 1984, I received my five-year pin from the Public Health Trust. There aren't enough words to express the joy I felt when I received that pin. It meant that I had made it a long way. It meant that I had proven myself and was successful in my own right. It meant the absolute world to me.
Almost 30 years ago, I joined the night staff and, as time went on, I began to be known for my work ethic. If I saw something that needed fixing, I would take care of it in the moment. My team knew me to always be the first one to clock in.
"Great benefits" became more important to me as I began to have trouble with diabetes, but the greatest benefit I found at Jackson was a second family who cared for me and my well-being.
As I drove to work a few years ago, I almost went into diabetic shock– I became disoriented and light-headed. It was the ring of my phone that snapped me out of it. My team at Jackson grew concerned when they noticed that I was not in the office when they arrived, and immediately called me. They talked me through pulling over, and I was able to take my medication. Ultimately, they saved my life.
I don't know where I would be had I not received that call. What I do know is that Jackson has truly taken care of me throughout my 39 years with the system.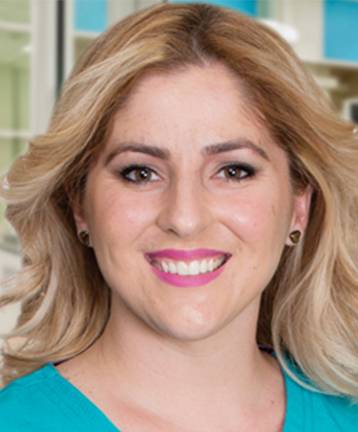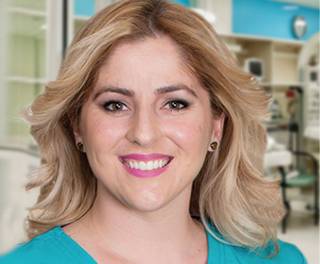 Isabel Rivero
– Registered Nurse, BSN, Newborn Neonatal Intensive Care Unit (NICU), Holtz Children's Hospital
Jackson Health System has always been a special place for my family. My twin sister and I were born prematurely and our lives were saved in the neonatal intensive care unit (NICU) at Holtz Children's Hospital.
When choosing a career path, I was drawn to becoming a nurse. I wanted to help people during their time of need, and I knew what an impact nurses have on their patients. In 2014, I landed my dream job, working in the Schatzi and Stanley Kassal Project: Newborn Neonatal Intensive Care Unit at Holtz Children's – the very place where my life was saved years earlier.
What makes Jackson so special is how many miracles we have made over the years. Because of the expertise of our doctors, nurses, and other medical professionals, countless lives have been saved. At Jackson, people who have been turned away by other hospitals are given a chance, and I am proud to work for a place with such a noble mission.
The most rewarding part of my job is seeing babies – some who were born as early as 24 weeks gestation – grow and thrive under our care, and then go home to begin life with their families. Many of our patients even come back to visit us years later, healthy, happy, and forever grateful.
I am part of a dedicated team that is passionate about providing the best care for our patients and their loved ones. I am proud to work at the place that saved my life, and continues to make miracles for countless other families.